Moments that inspired a company
Forever learning about coffee
Moments that inspired a company
Moments that inspired a company
EVERYTHING TO KNOW ABOUT US
EVERYTHING TO KNOW ABOUT US

"Whether you're sitting at home, traveling the countryside or enjoying a delicious meal, a day in Guatemala is not complete without savoring a cup (or two) of handcrafted, gourmet coffee. This popular beverage has been produced and commercialized since the 1850's, becoming an essential part of the nation's economy. Today, it's a strong contributor to our cultural heritage and a powerful influence.
I was born and raised in Guatemala, surrounded by the coffee culture, but took it for granted. I knew we excelled at producing it, but I never took the time to understand its history and significance to our culture. I just enjoyed drinking it.
Then I moved abroad and that's when I really started appreciating what I had left behind. To my surprise, I met so many people who, although had never visited my country, definitely knew about our coffee. They enjoyed drinking it so much that they were moved to research the origins and study the different factors that created such wonderful flavors. On top of that, every time I visited a coffee shop, I was astounded to see how popular packaged Guatemalan coffee was and how many baristas recommended it.
These small, everyday moments impacted me. I was now embarrassed to know so little about one of our most sought-after products.
So, after careful planning, I quit my job and bought a one-way ticket home. I contacted everyone I knew who was involved with the coffee industry and traveled the nation, determined to learn everything I could. I climbed 6,000 ft. to find some of the best micro-lots in the world. I traveled to the coast to learn the techniques lower altitude farms are using to drastically improve their harvest. I visited the best roasters in town to enjoy wonderful cupping sessions. During my journey, I fell in love with coffee. Getting my hands dirty and learning about everything, from the seed to the cup, has been one of the best experiences of my life.
I created Ixkanul Coffee to share this passion with everyone. Coffee lovers shouldn't take for granted the amount of work and heart that goes into producing it, as I once did. I want to raise international awareness on both the labor that keeps this industry moving and my beautiful homeland, which has so much to offer but is often overlooked. I can't think of a better way to learn more about The Land of Eternal Spring than through one of the most popular drinks on the planet.
I hope our specialty coffees help you fall in love with Guatemala, and the wonders it has to offer. Maybe we'll inspire you enough to book a ticket one day and see its beauty in person. In the meantime, close your eyes as you enjoy a cup of Guatemalan coffee and imagine you're there".
- André
Ixkanul is the word for "Volcano" in Quiché, one of 22 Mayan languages.
Volcanoes reign over the western mountainous edge and central valleys of Guatemala. They tower over some of the most historical cities of the nation. Their challenging trails and mesmerizing views attract tourists from all around the world.
The National Federation of Mountaineering identifies 37 volcanoes in Guatemala. Three are currently active: the Fuego, the Santiaguito, and the Pacaya. The most famous dormant volcano is the Agua because of its almost perfect silhouette and proximity to the capital.

Volcanoes are an amazing source of nutrients for coffee trees. Their regular eruptions blanket the land with a fresh dusting of mineral-rich ash. This phenomenon provides a great fertility boost to the extensively farmed soils.
Phonetically, Ixkanul is spelled:
Eesh - ka - nOOL
Guatemala is located in Central America, just under Mexico. Its other neighboring countries are Belize, El Salvador and Honduras. It has access to the Pacific Ocean and the Caribbean sea.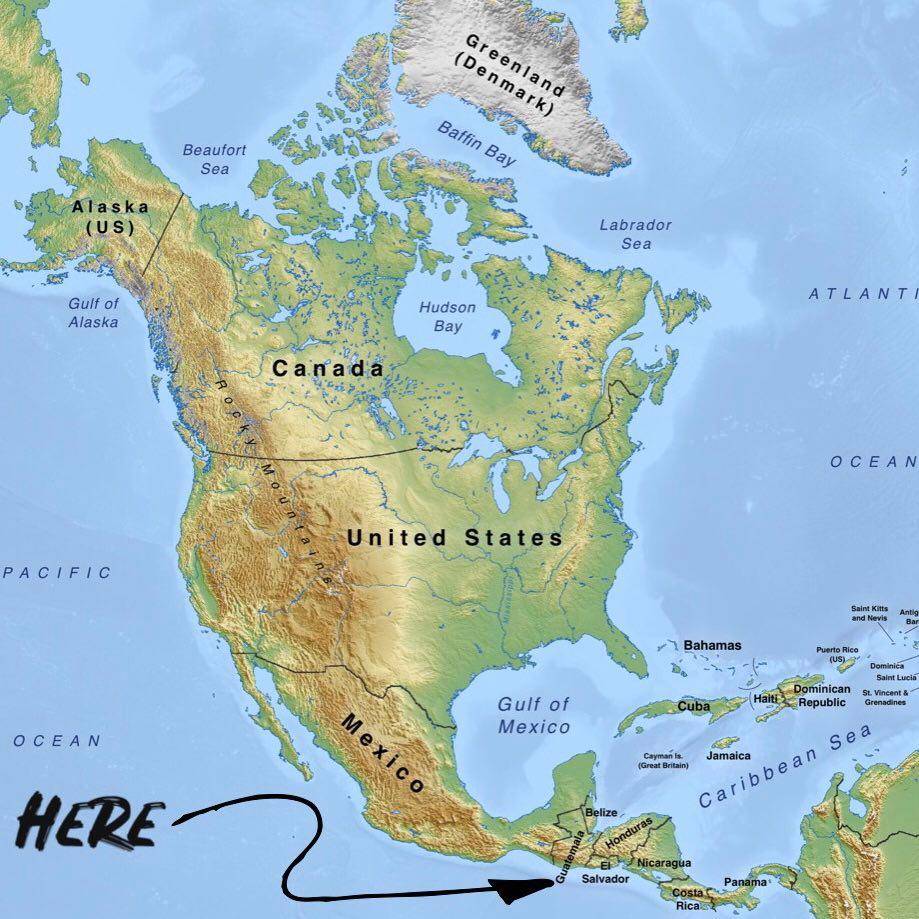 Guatemala is one of the few coffee producing lands where you can find a flavor profile for every taste. The Land of Eternal Spring boasts over three hundred micro climates in in a country the size of Tennessee.
Winds from the Atlantic and Pacific oceans, constant volcanic eruptions, massive crater lakes, imposing mountain ranges, vast flat plains and consistent rainfall combine to create the perfect conditions to grow some of the best beans on the planet.
The high-altitude coffee in Guatemala develops a pleasant aroma, full body, delightful acidity and gentle sweetness, resulting in a flavorful, balanced cup. However, each region will highlight one or more of these complex attributes, allowing you to find the flavor you're looking for.
We want you to experience the wonders Guatemala has to offer, one cup at a time. Each coffee bean has a tale to tell of its incredible journey through tropical Guatemalan lands, cultivated by dedicated farmers and brought to your home freshly roasted. We're here to recognize all the unnamed heroes involved by shining a light on who they are, where they come from and how they contributed to the advancement of the industry and the cultures that depend on it. As you savor your freshly brewed coffee, discover the story of how it arrived at your door and the countless flavors of the land of eternal spring.
IMAGE GALLERY OF GUATEMALA
IMAGE GALLERY OF GUATEMALA